It's one of those situations: you've been driving hundreds of miles, you haven't had a chance to stop to eat, and an officer with the Department of Transportation has just handed you a citation for being overloaded.
Now what?
Depending on the state you are in, one of three things is likely to happen:
You will have to stay where you are until another truck driver comes to take some of your commodity.
You will have to call the state to purchase a special permit.
You will have to drive back to the shipper to have them rework the load.
Instead of weighing your load to begin with, now you're weighing your options. The Bill of Lading (BOL) might have just been an estimate, emphatically wrong, or the broker may have misrepresented it.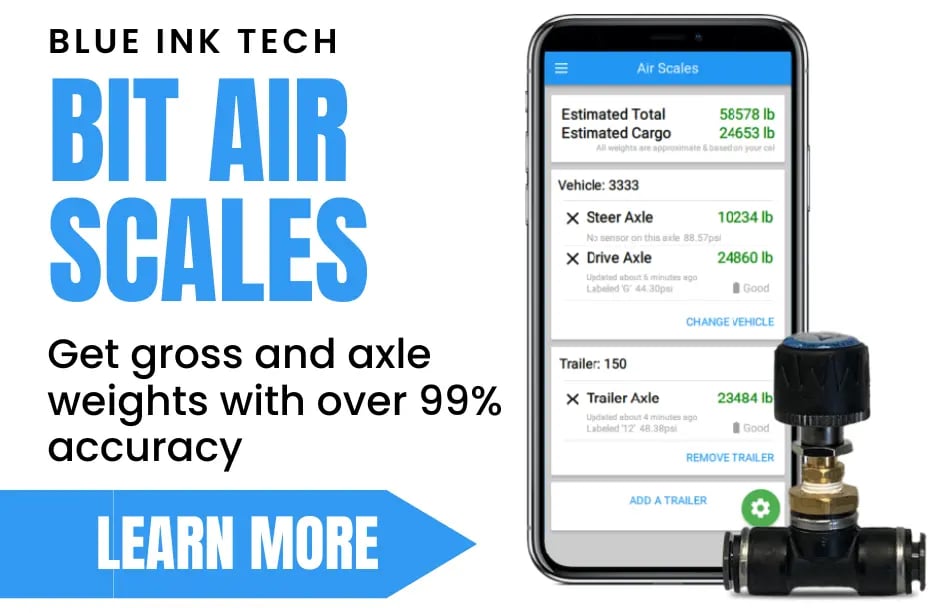 The BOL is a required, legally-binding document, and a contract between the carrier, broker and the shipper. It also acts as proof of freight services and a document of title.
Truck drivers, owner-ops, and fleet managers can file a complaint against a shipper with the Federal Motor Carrier Safety Administration National Consumer Complaint Database.
Now that you've lost drive time, revenue, and your delivery is late, what can you do to prevent this from happening again?
1. Know your exact weight
2. Have documentation of everything
3. Watch your truck's weight in real-time as you load
4. Don't leave the shipper until it's corrected
5. Reject loads that put you overweight
6. Plan ahead for special permits
By using cloud-based software, truck drivers can monitor their weight using mobile apps to see they are complying with state and federal weight restrictions. Federal standards limit a truck's gross weight to 80,000 pounds. Applications for additional permits per state will vary.
With the trucking transportation industry showing no signs of slowing down, truck drivers are facing challenges to stay efficient while still being profitable and safe. Being overloaded costs more than just additional time, fees, and fines. It also jeopardizes the safety of the drivers and those they share the road with.
Extra weight also causes extra wear on the truck and with the increase of unscheduled roadside maintenance, truck drivers can stay one step ahead by knowing their weight before they leave the shipper and drive hundreds of miles in to the sunset of stress.