The turnover rate is often cited to be over 90% within the trucking industry. This is an alarming number for carriers trying to recruit drivers and avoid the truck driver retention problem. However, the American Trucking Associations explain how that figure is often misconstrued. Drivers aren't leaving the industry at that rate, but rather they are hopping between companies.
The driver retention issue is more about drivers moving on to different carriers seeking better opportunities. Considering the growing shortage of drivers, it's worth noting why they're carrier-hopping.
Little pay and no reward for trucking
Truck driving is one of the few jobs that pays a decent income without a college degree. Despite this, there are a few disadvantages. The Bureau of Labor Statistics reported the median pay for heavy and tractor-trailer truck driver year, which is about $23.23 per hour.
That figure doesn't take into consideration many truck drivers work a 60–70-hour work week. They are not paid for the time waiting to load/unload their hauls and often not compensated for overtime. Sometimes no health benefits are offered by their employer. Drivers often pay for their own fuel out of pocket. And there are some who work on the road for days, even weeks, at a time.
Reasons for the driver shortage
According to the American Transportation Research Institute, chronic driver shortage is one of the industry's main concerns. The US suffered a record shortage of 80,000 drivers in 2021. Here are some reasons why this may be:
Most truck drivers are getting older and retiring.

The average age for a truck driver is mid to late forties. Zippia reported that 75% of commercial drivers are over the age of forty.




Drivers are being let go following a drug test for marijuana.

Over 10,000 drivers tested positive for cannabis during the first quarter of 2022, a 33% increase from the year prior. Under federal law, drivers cannot consume cannabis, even if it's legal in their state.




There's a lack of young and female workers.

The trucking industry is male dominated, with only 9% of drivers being female. There's also a struggle to bring in Gen Z and millennial truck drivers; only 8% of drivers are between the ages of 20-30.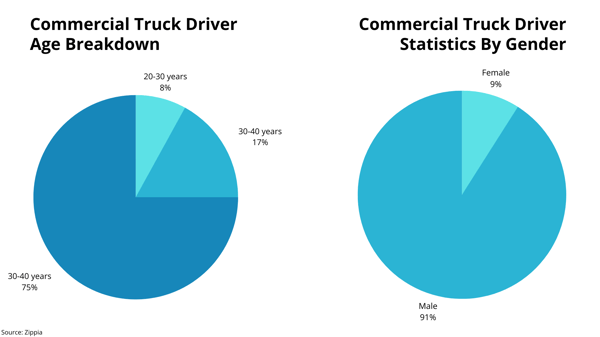 Five tips for recruiting and improving truck driver retention
Understand and try to meet their goals


It is important when trying to retain drivers, to understand what motivates your drivers so that you can play to those goals with your objectives. If your driver is deeply rooted in family then getting them loads that will allow them to be near home more will make them feel appreciated and stick around.



If a drivers goal is to buy a new pickup truck then giving them more work that allows them to earn more will help them meet that goal. If you show support and help with their personal goals you will have a driver for life.

Try to keep drivers only focused on driving


It is easy to delegate things to drivers because they are the ones doing the real work. However, if a driver has to learn 3 different apps, manage paperwork, communicate with shippers and do repairs it is likely they will burn out and move on.




Try to keep their job focused on driving and delivering. Consolidate your back office functions into as few apps as possible. If shippers mess up the loads of overload drivers then step in to address the issue and stand up for the driver. If they know you have their back they will make sure the job gets done.




Reward good behaviors


With today's ELD technology it is easier than ever to see who on your team is performing and who is lagging. By taking time to find some metrics that can be improved you can incentivize drivers to make small changes to improve performance and reduce company's risk some easy examples are:



You can build an easy incentive around items like these and reward the drivers who take the challenge on and succeed. It makes the time less mundane and helps build a positive new habit, all of which is great for driver retention.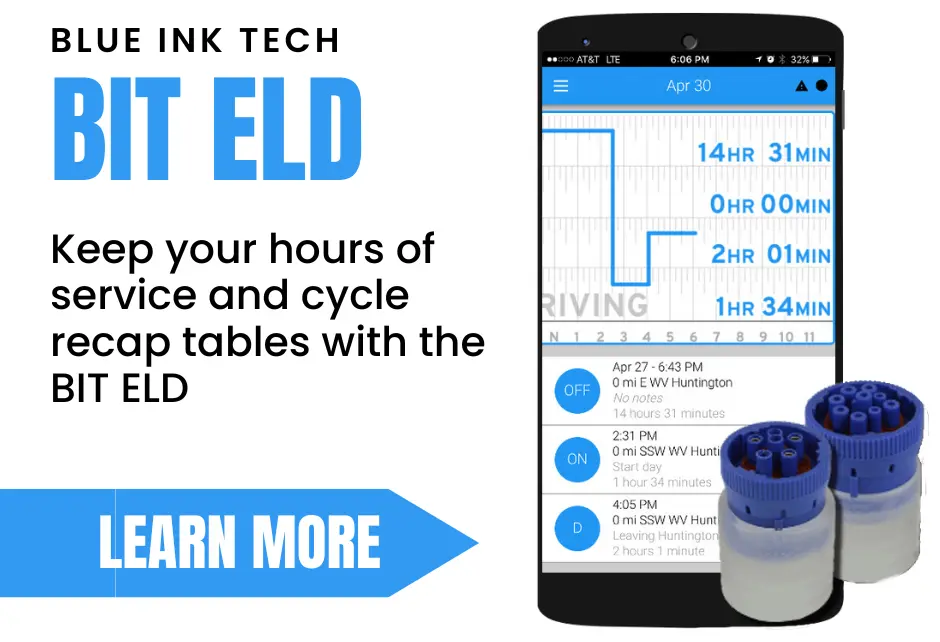 Don't force dispatch drivers


Force dispatching is a lose-lose situation for everyone involved. Drivers who are forced dispatched lose respect for the dispatcher and dispatchers who force dispatch loads create negative environment for the company.





If dispatchers are pressuring drivers to take loads that kind of environment will end quickly with drivers walking off. It is critical to be honest and upfront with drivers and do not apply unnecessary pressure to get them to break laws or take loads.




Celebrate truck driver appreciation week


Drivers want to work at a place where they can grow. By taking time every year to get together, have a cookout or hang out as a team you can help strengthen bonds between drivers and enable relationships. When every feels like they are appreciated and part of something bigger than themselves they will stick around for their fellow drivers in tough times. All drivers should get something out of the event even if they have to work on the scheduled day. This is important to keeping your drivers for the long term.