Personal conveyance can be helpful when used correctly, from finding a safe haven or getting a bite to eat. It is important to your hours of service records that you properly log your time. However, your carrier may wonder what the limits are and if you have a say in it when it comes to your policies. Being able to use personal conveyance is an ELD requirement that you should know about.

What is personal conveyance?
As defined by the FMCSA, personal conveyance is the movement of a vehicle while a driver is off-duty. The driver may only record personal conveyance when they are relieved from work and responsibility for work performance by their carrier.
Personal conveyance can be used even if the vehicle is loaded with cargo as long as it's not being transported to benefit the carrier at that time. Carriers may establish their own limitations on personal conveyance using their ELD, either within the published guidelines or more restrictive than what the FMCSA permits.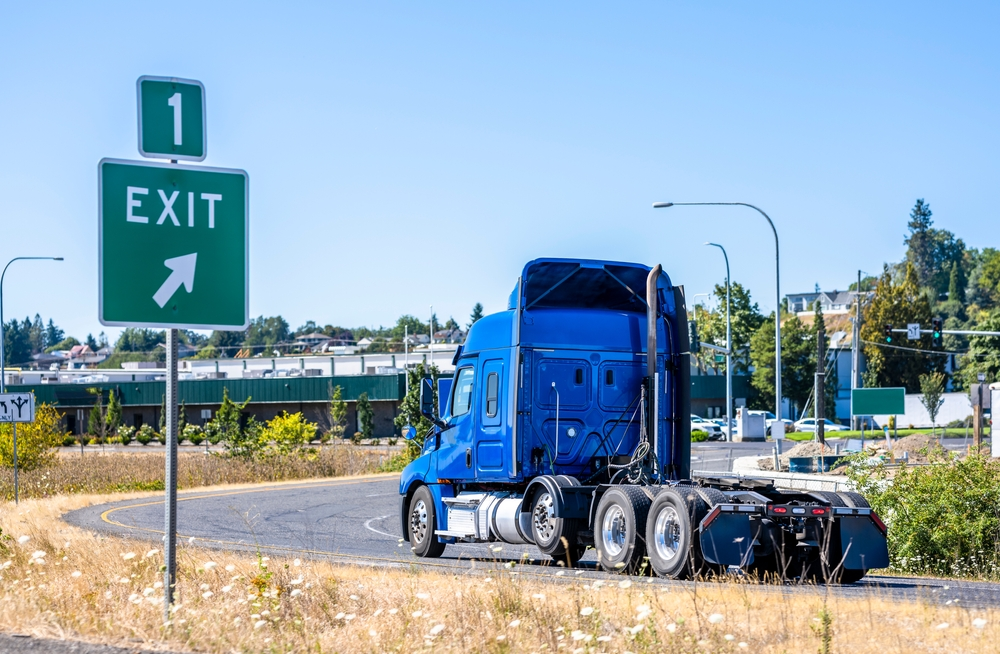 Proper use of personal conveyance
• Traveling from a driver's lodging (e.g. motel, truck stop, rest area) to restaurants and locations for entertainment purposes.

• Commuting between the driver's terminal to their residence; between trailer drop lots to their residence; and between work locations to their residence, as long as the commute allows for a reasonable amount of rest.

• Traveling to a nearby and safe location to have the required rest after the driver has loaded or unloaded.

• Moving a vehicle if a safety official requests when the driver is off duty.

• Commuting in a motorcoach to en route lodging without any passengers or to restaurants and entertainment facilities, then back to their lodging without passengers. Other off-duty drivers are not considered passengers if heading to the same location.

• Transporting driver's personal property while off-duty.
Permitted use of a vehicle to travel home after completing work at an offsite location.
Why is personal conveyance important to fleets and carriers?
It's recommended by the FMCSA for carriers to establish their own policy on the use of personal conveyance, either within their guidelines or more restrictive. This ensures drivers comply with hours-of-service regulations to avoid potential violations and fines.
When drafting a policy, it may help to describe particular scenarios and examples so drivers can know what to expect on the road. The additional clarification will help them decide what is and isn't personal conveyance.
However, do keep in mind that personal conveyance is not a requirement under the law. It is up to the carriers how they regulate personal conveyance. Owners should consider the risk it may bring and address it with their insurance agency when creating a policy to avoid claims.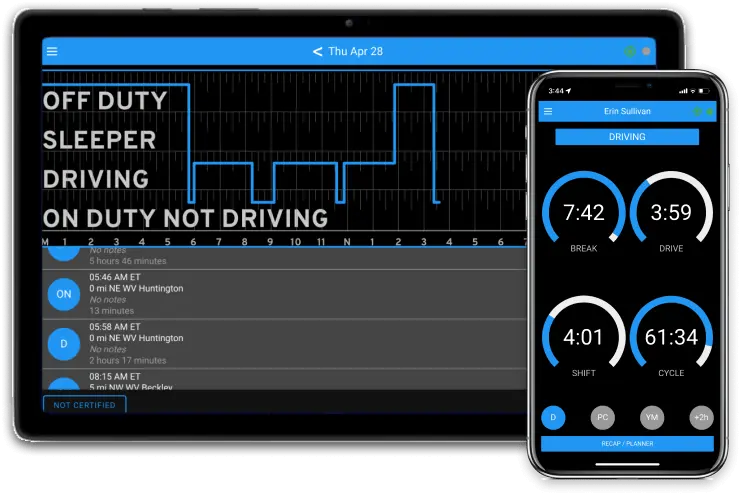 Use personal conveyance and yard moves in the free Blue Ink Tech app
Frequently Asked Questions about PC
What is NOT considered personal conveyance?
• Transporting a vehicle to improve a carrier's operations, like bypassing available lodging to be closer to the next scheduled destination.

• Picking up another towed unit after delivering one. The towed vehicle is no longer considered a CMV. If the carrier directs a driver to pick up another towed unit, it does not qualify for personal conveyance.

• Fulfilling business purposes by continuing a trip in interstate commerce; this includes bobtailing, retrieving another load, or relocating a vehicle toward the direction of the carrier.

• Driving a passenger-carrying vehicle when there are passengers on board. Note that off-duty drivers are not passengers when traveling to the same destination/terminal.

• Transporting a vehicle to a facility that performs vehicle maintenance.

• Moving the vehicle after being ordered Out-Of-Service unless the enforcement officer ordered you to find safe parking.

• Traveling to the carrier's home terminal once the truck has been loaded/unloaded from a shipper or receiver.

• Driving a motorcoach when the driver is directed to deliver luggage after passengers have disembarked.

Can a driver, after being unloaded, use personal conveyance to return to their home or terminal?
No, since returning to the terminal from a freight trip would be a continuation of the trip. Because of this, it cannot be used as personal conveyance.
How far can you drive while on personal conveyance? Is there a limit?
No, there is no limit on how far you can drive while on personal conveyance. However, drivers must comply with provisions that prohibit the operation of a CMV when fatigued.
Can you use personal conveyance on a 34-hour rest?
Yes, since personal conveyance is an off-duty status. However, drivers must comply with provisions that prohibit CMV from operating when ill or tired.
Can a driver be stopped for inspection when using personal conveyance?
Yes, since the driver is still subject to safety regulations when operating, the driver or vehicle may be inspected. During the inspection, the driver must change their duty status to on-duty, not driving.